Basil and friends have panels! MomoConline 2020
We live in a new world now. A COVID-19 world. And that has certainty changed a ton of things for folks. One of things that has hit me hard along many other people, is now anime cons well… Can't be a thing right now. Something about cramming a ton of otaku and fans of things into tight quarters and hallways and rooms real close together just is not the best idea. So what is the next best thing? Turns out online! Momocon this year is virtual, and I have panels for it! As do some of my friends~
Final Fantasy XIV: A Panel Reborn (5/21/2020 aka Thursday, at 1:00PM EDT in MOMOCONTV1)
Woops! This already happened! Buuuuut if you would like more FFXIV content in your life, boy howdy do I have the podcast for you! It's called the Carbuncle Chronicle, and it's over at the OSMcast!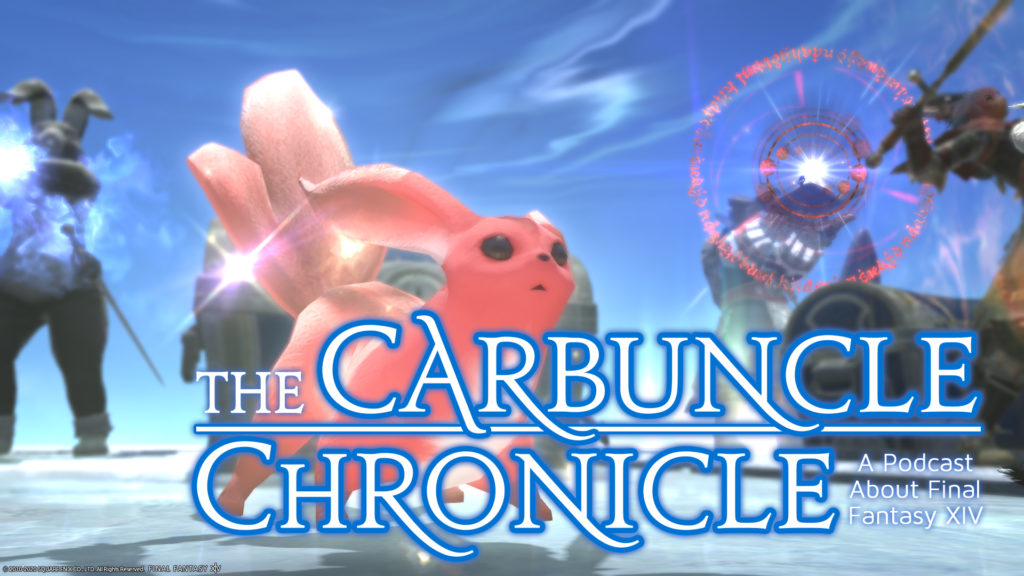 Sports Anime Through the Decades (5/22/2020 aka Friday, at 1:00PM EDT in MOMOCONTV1)
MTAC's theme this year was/is Score, aka SPORTS. So for them, I sent them a bevy of different sports panels. But this one is the smash cut. We'll be chewing through the decades, spitting fire about all sorts of sports cartoons. Don't worry, we'll cover all the hits. Like Samurai Giants! Everyone loves that one.
Older Anime for New Fans (5/22/2020 aka Friday, at 3:00PM EDT in MOMOCONTV1)
My buddy, good pal, and America's Darling™ Tobias is running this one. Here's his blurb: "Never has it been easier for a new fan of anime to jump into the fandom. There is a gigantic back catalog of series running over 50 years, but this can be daunting to someone starting off. In this panel, we'll be exploring some of the gems from the history of anime, focusing on series that have a universal appeal and are still entertaining to modern sensibilities."
The Wild Worlds of Science Saru (5/22/2020 aka Friday, at 9:00PM EDT in MOMOCONTV1)
More Tobias Time! "Devilman Crybaby tore through fan expectations two years ago, in part because of the unique style of its studio, Science Saru. Join us as we take a look at the history of these animators and all their series you never watched!"
Manga: One and Dones (For Book Buying on a Budget) (5/23/2020 aka Saturday, at 1:00PM EDT in MOMOCONTV1)
Normally, I do a general manga recommendation panel called Manga You Should Buy Right Now! But with AWA I talked about a bunch of single volume manga! Many in print! Some… Not so in print. But all good! It was also in the smallest panel room AWA had. But at MomoConline, the panel room is infinite! But the time limit, less so. Under an hour.
How to Find Anime and Manga Online (Legally!) (5/24/2020 aka Sunday, at 3:00PM EDT in MOMOCONTV1)
Wrapping up the con for me on Sunday is my trusty standby. Finding those good Japanese cartoons and comics online. Legally! It's a good time. Since January, a few things have shown up! Like RetroCrush. It's neat! And Viewster is not a thing, but ConTV is. Look, I'll explain then.
Joy of Game Development (5/24/2020 aka Sunday, at 4:00PM EDT in MOMOCONTV1)
And following me up digitally, it's Dylan! So it really feels like a true convention experience, having to wrap up for you friend and podcast co-host can get their panel started on time. Here's this panel's deal: "Imagine a piece of hardware that behaves like a retro C-64 or NES, but with modern(-ish) game development tools. That's the PICO-8 fantasy console. We'll walk through the process of writing a basic shoot-'em-up in PICO-8 from scratch."
So yea! MomoConline! See you virtually… there!